A Serene Charlotte Renovation
January 16th, 2019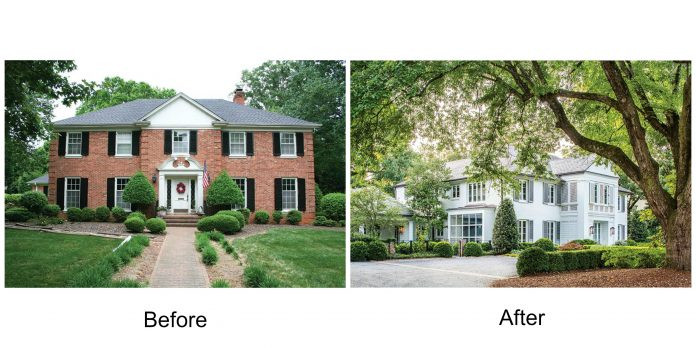 A stunning Before & After by renowned architect Ruard Veltman transforms a formal home to a comfortable, updated family escape. By keeping the front facade relatively intact while placing the more expansive additions in back, Veltman artfully designed this renovation to suit both the homeowners and the neighborhood.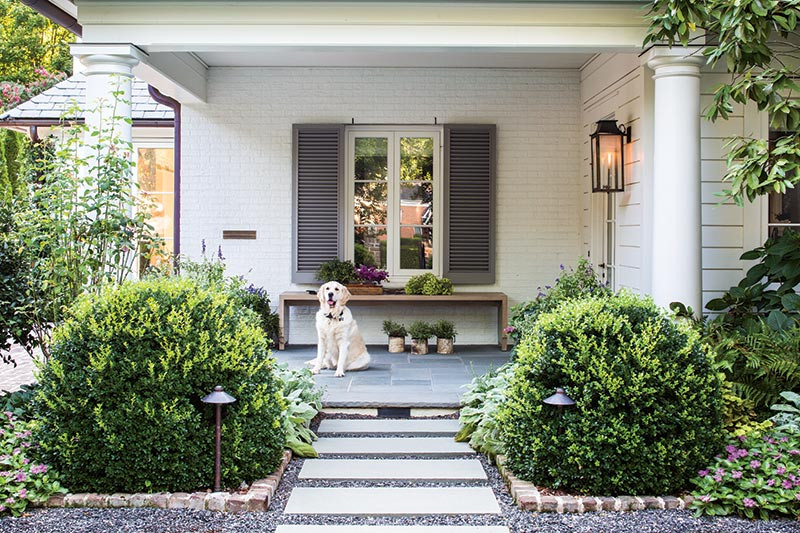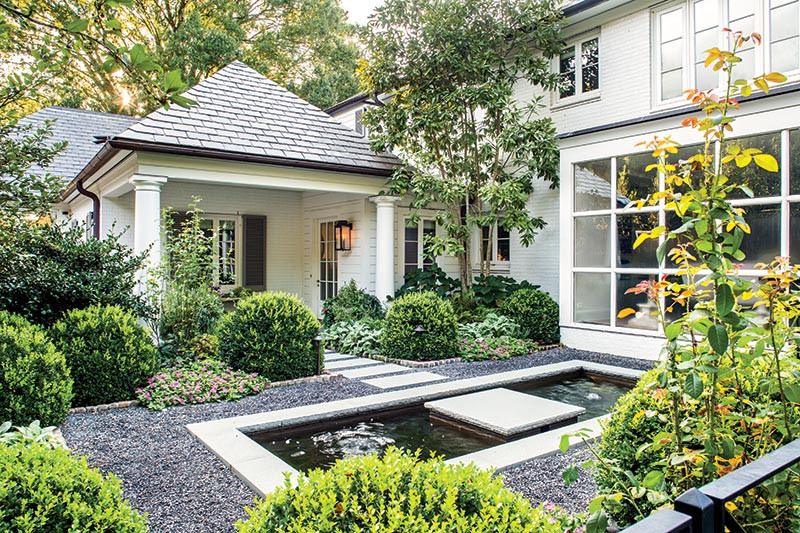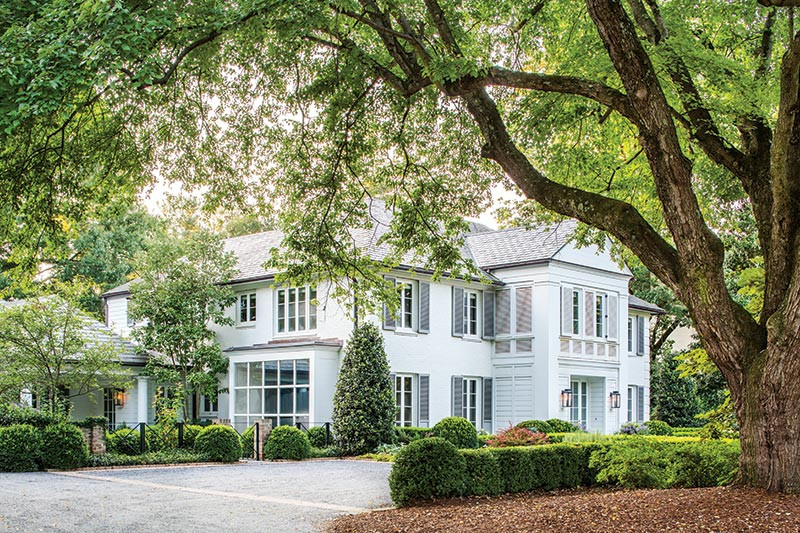 Featured lanterns on the front entry = Williamsburg on Original Bracket.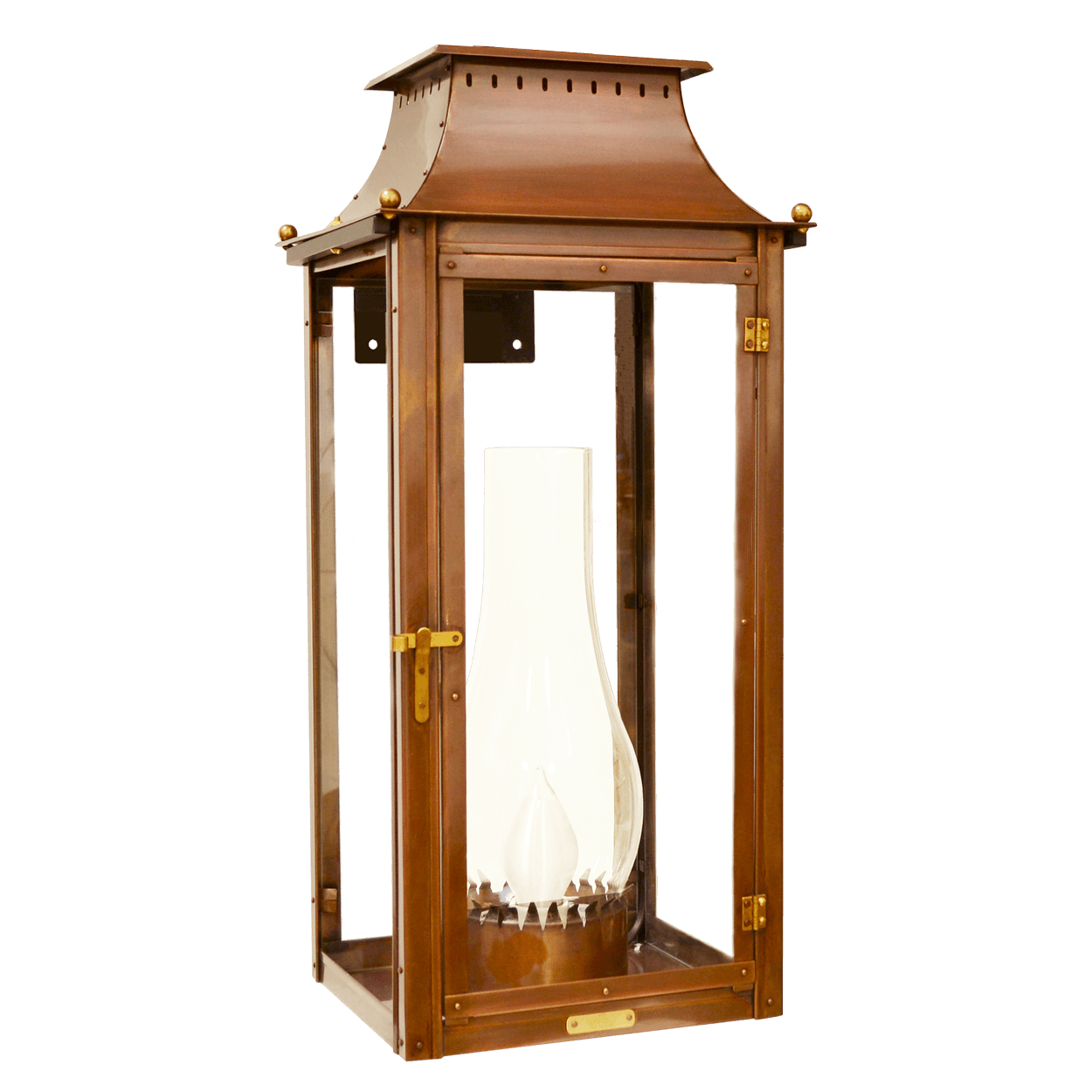 The traditional Georgian facade was a bit too formal for the family. To address these issues and keep with the flow of the neighborhood, the design team worked together to maintain the home's integrity while subtly incorporating modern elements to better suit the family's daily routines.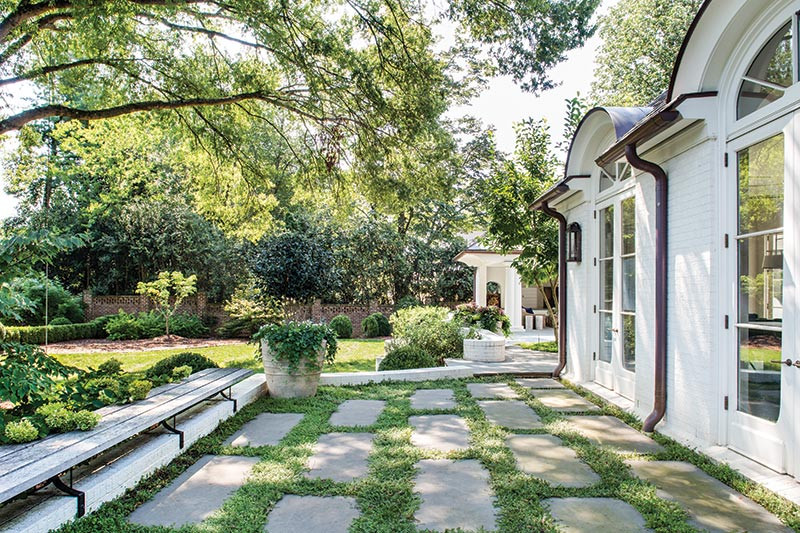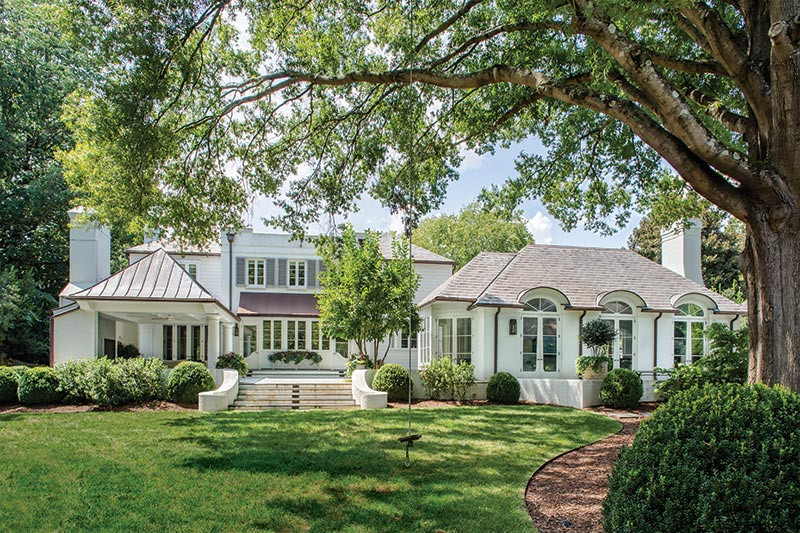 Featured lanterns on the back of the house = Cotton Exchange Flush Mount and Governor Flush Mount.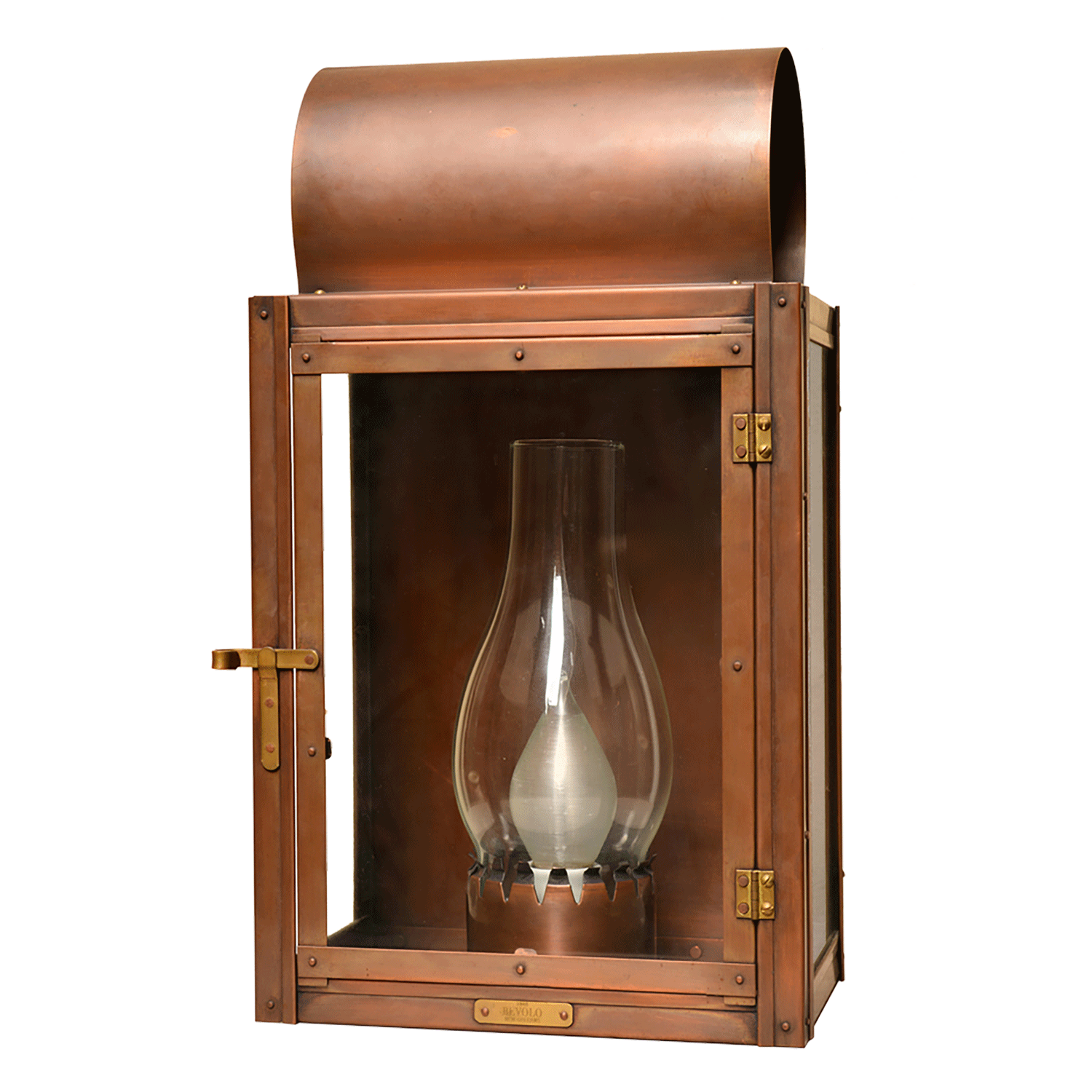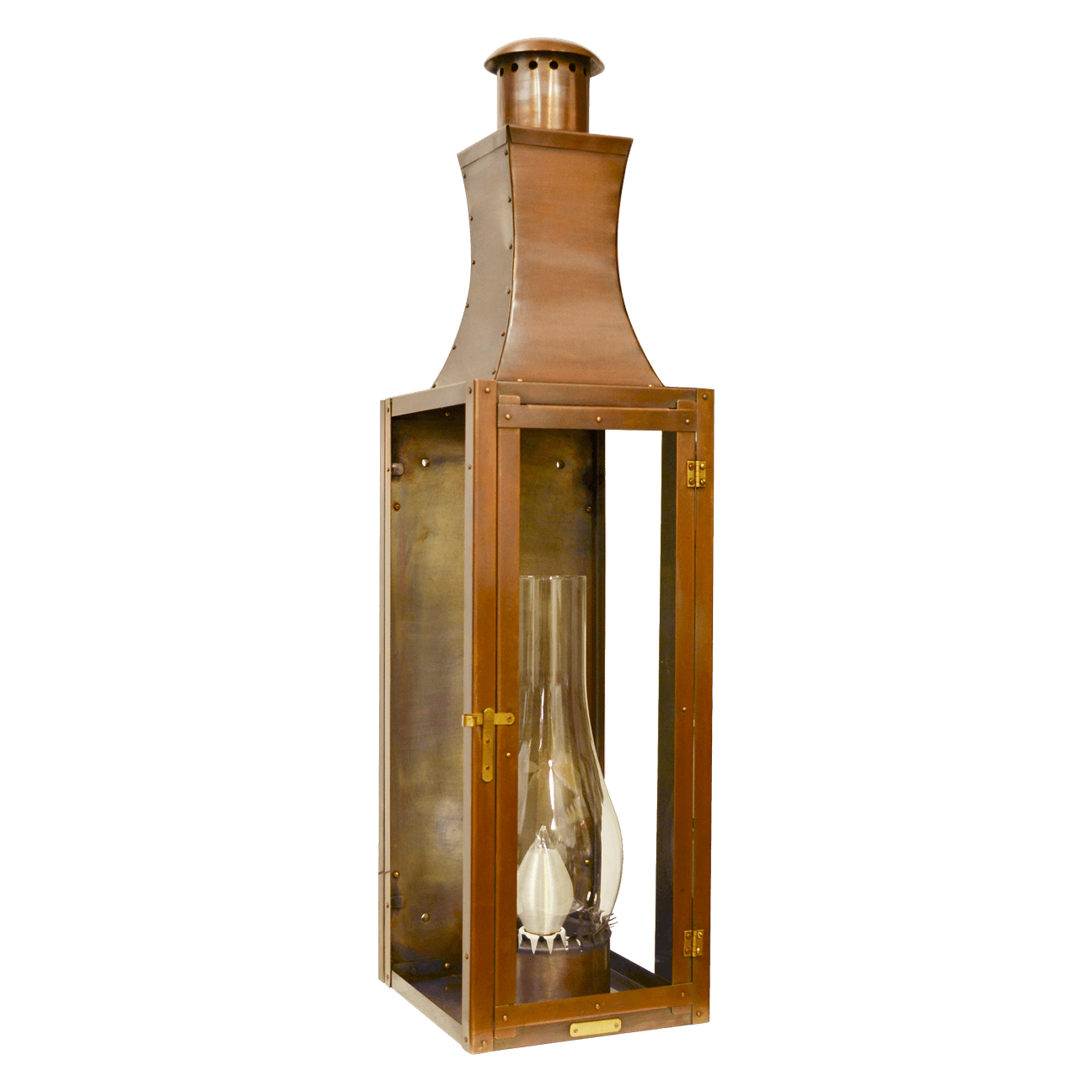 Before photos show the formality of the red brick Georgian exterior.