Shotgun Home Tour 2019
March 20th, 2019
Shotgun houses were brought to the United States in the 18th and 19th century, as islanders in Haiti and the West Indies started settling in New Orleans, bringing this African architectural style with them. It spread northward from there, and while homes of this type are still most frequently found throughout the South, they can also be found in apartment form in major northern cities like New York and Chicago (where they're usually called "railroad apartments" because their long, narrow layout is the size and shape of a railroad car).
A shotgun homes' layout consists of one room right after another, the front door opens into a living room, leading to a kitchen then onto bedrooms & bathrooms. The idea of having all rooms in line would be that you could open the windows in the front and the breeze would travel through to the back of the house. 
Preservation Resource Center is holding a Shotgun Home Tour this weekend, March 23 - 24 where you can tour seven Uptown residences to see the livability & versatility of the shotgun style. Spot Bevolo lighting on three of the homes on the tour!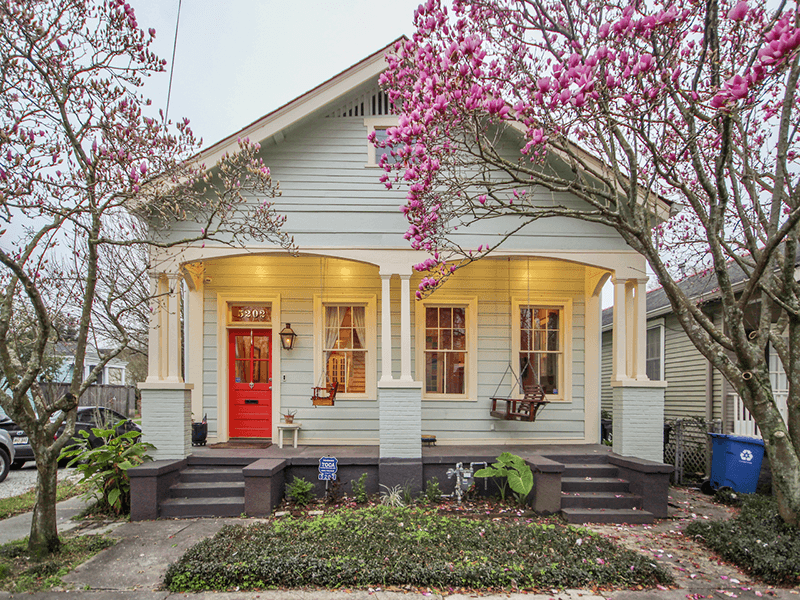 During a recent renovation that peeled back the layers of their Arts & Crafts double shotgun, the Saik family discovered original bargeboard and beadboard that indicated the house was likely older than its early 20th-century facade suggests. 
Featured Lantern: French Quarter Original Bracket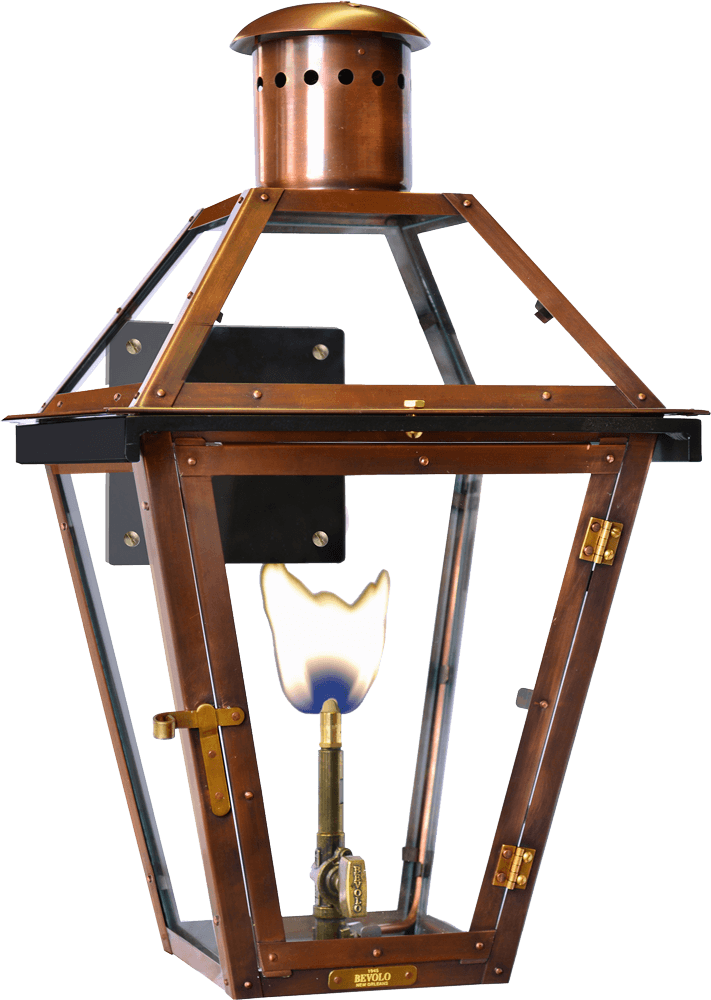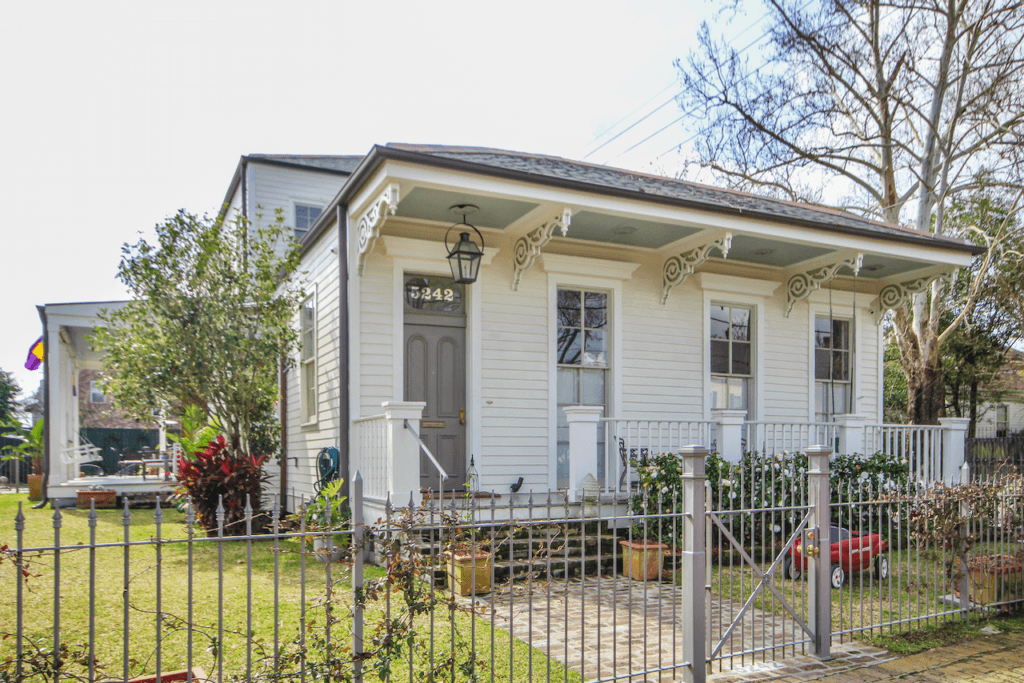 Two favorite original elements were kept: the ornate arched panel front door and the oval transom window above it. The French Quarter Yoke gas lantern complements the entry nicely without blocking the beautiful transom window, but rather enhancing it. 
Featured Lantern: French Quarter Yoke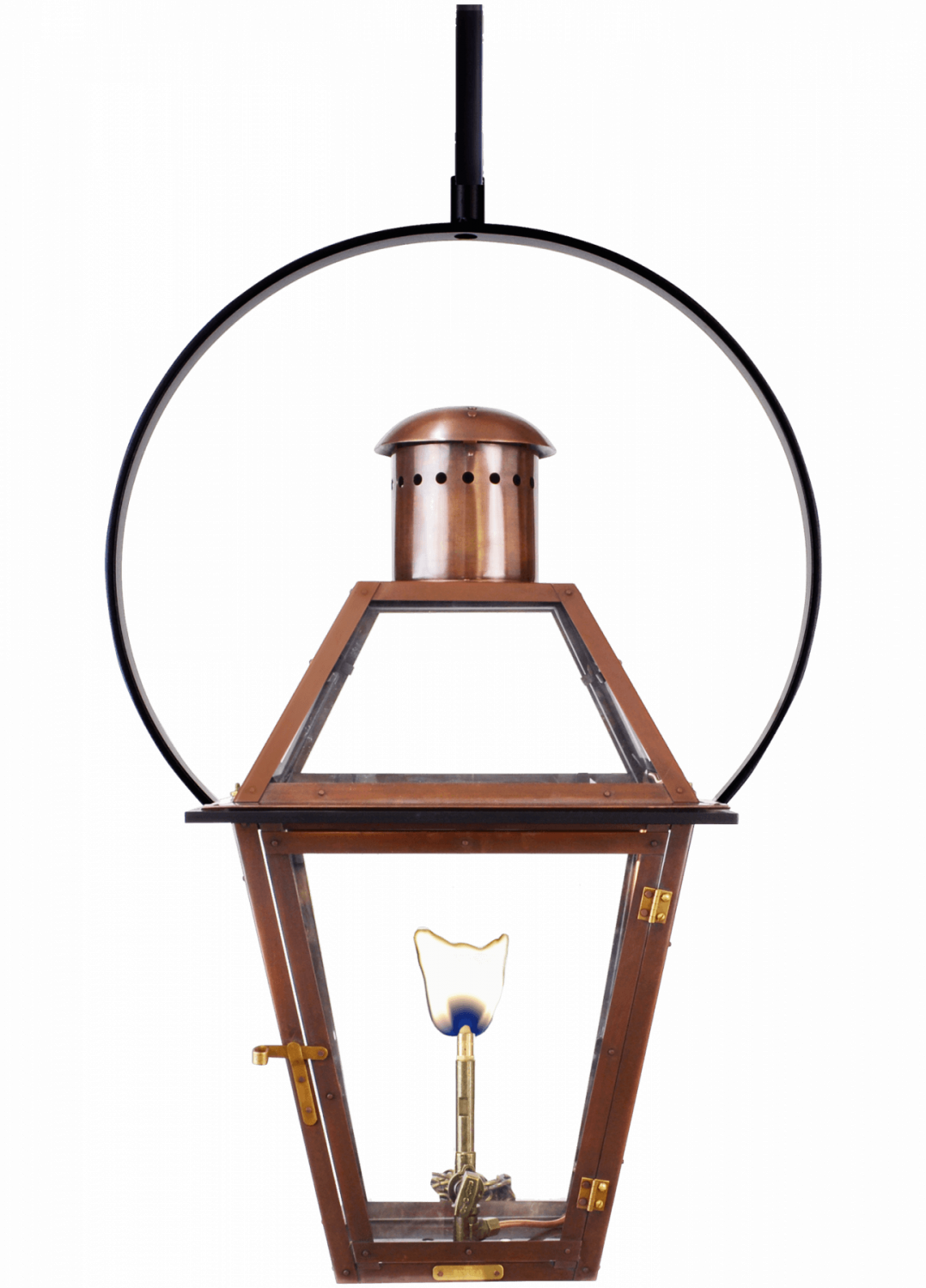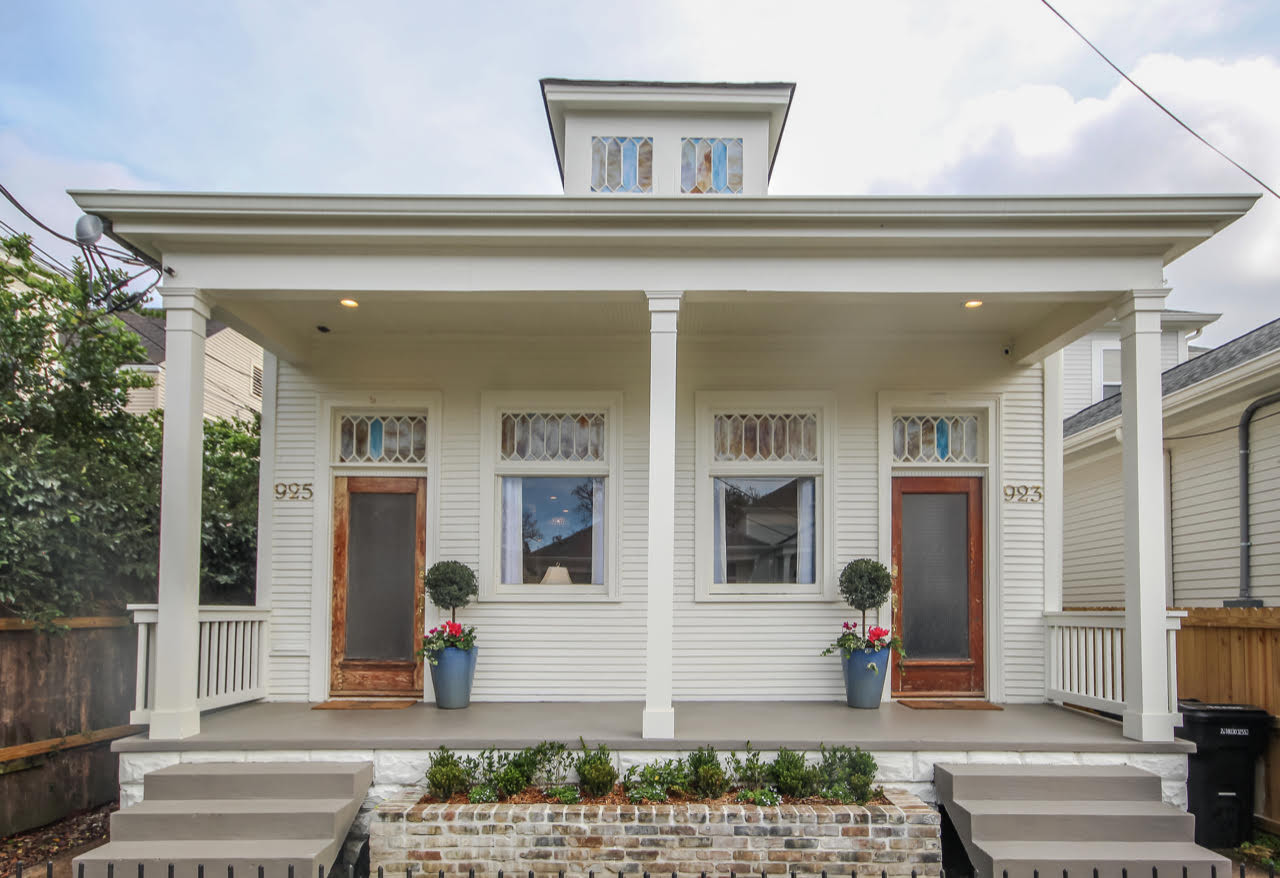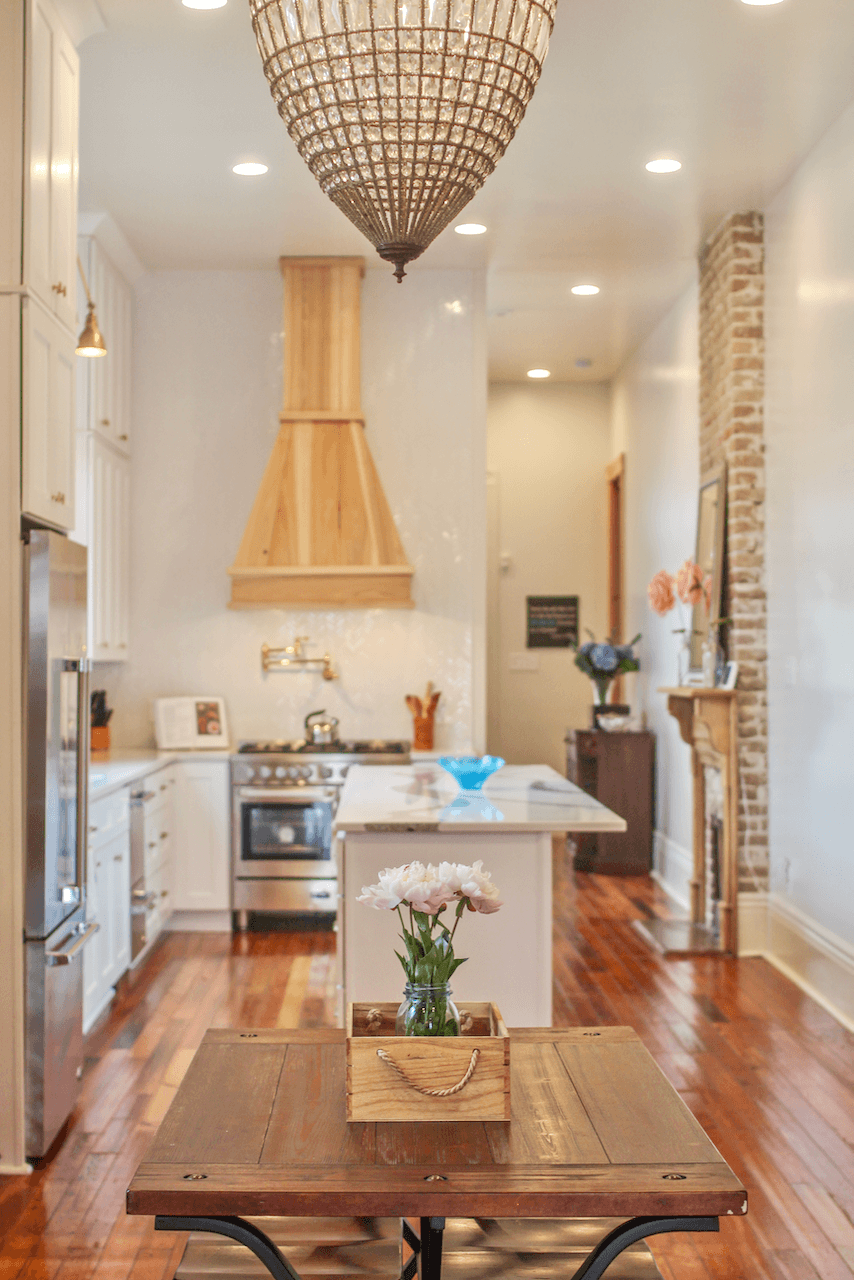 Because the Watsons are only the second owners of the 1917 house, much of its original elements are intact. Among them are the hardwood floors and transoms, the glass front doors, the picket-design stained glass transoms along the front facade and in the hipped roofs dormer, and the fireplaces' mantels, tile surrounds, and richly detailed brass hearth covers.
Featured Lighting: Vintage Crystal Teardrop Pendant