On Trend in 2015: Copper is the New Black
February 5th, 2015
Try a new metallic this year! Copper is sure to add a warm glow that will last for years to come.
Don't be afraid to mix metals and finishes. Using a variety of lighting, doorknobs, faucets and other hardware in coordinating finishes adds visual interest throughout a home.
Pictured from left to right: Arnaud Wheel Chandelier, Custom Bevolo Wall Sconce, and Bevelo Governor Lantern on Original Bracket.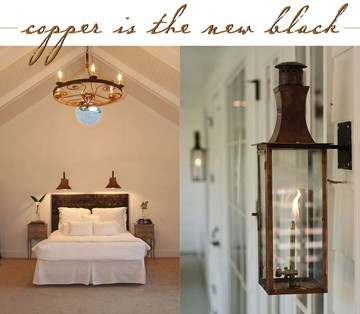 ---
Previously found in warehouses and factories, these once functional industrial lamp styles have transformed into stylish pendant designs. Whether incorporating industrial design elements into a new build or renovation, or simply replacing existing fixtures can add a fresh look to any space.
Pictured from top to bottom: Bevolo Warehouse District Pendant on custom projection bracket and Bevolo Warehouse District Pendant on the custom stem.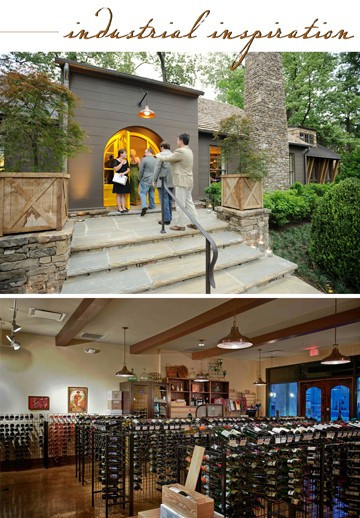 ---
We can't help but notice the latest kitchen design trend! Lanterns are popping up all over the place from the latest issues of magazines to interior design and decorating blogs. With so many styles, sizes, materials and product options to choose from, Bevolo lanterns work well in traditional and contemporary settings. In larger kitchens, pair two or three lanterns together for a dramatic look. Our favorite applications feature the Bevolo French Quarter Lantern on yoke bracket and the Bevolo Square Hanging Pendant.
See more kitchens we love on our Pinterest page.
Pictured from top to bottom: The Bevolo Square Hanging Lantern and The Bevolo French Quarter Lantern on Yoke Bracket.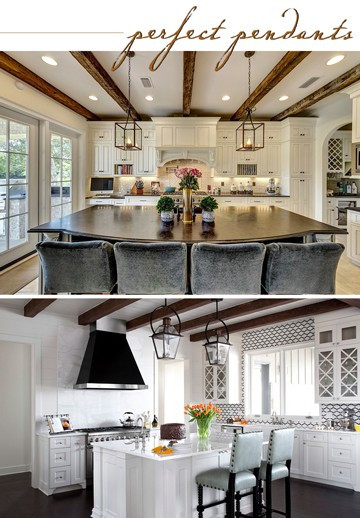 ---