Pools, Patios, & Porches
June 27th, 2018
Get inspired to take your outdoor living space to the next level! Check your inbox for Bevolo's June Newsletter - Pools, Patios, & Porches - with articles from Traditional Home, Luxe Interiors + Design, Dwell, House Beautiful Magazine, Dering Hall, & more. 
JUNE 2018 HIGHLIGHTS

Luxe Houston | May/June Cover Story
A Texas Farmhouse Honors Both Past & Present
A rustic, yet refined Texas farmhouse by Architect Michael Imber is on the cover of the May/June Issue of Luxe Houston & adorned throughout the exterior with handcrafted copper lanterns from Bevolo. Airy, light-filled, & set amid ancient pecan and sycamore tree groves, the architect's use of materials allows the structure to seamlessly harmonize with its surroundings, while Interior Designer Fern Santini's clever use of texture & patina, bring warmth to every room within. The result is a home built with a true understanding and love for the past.
Read the article & see more photos here.
Featured Lanterns  | Governor Flush Mount
---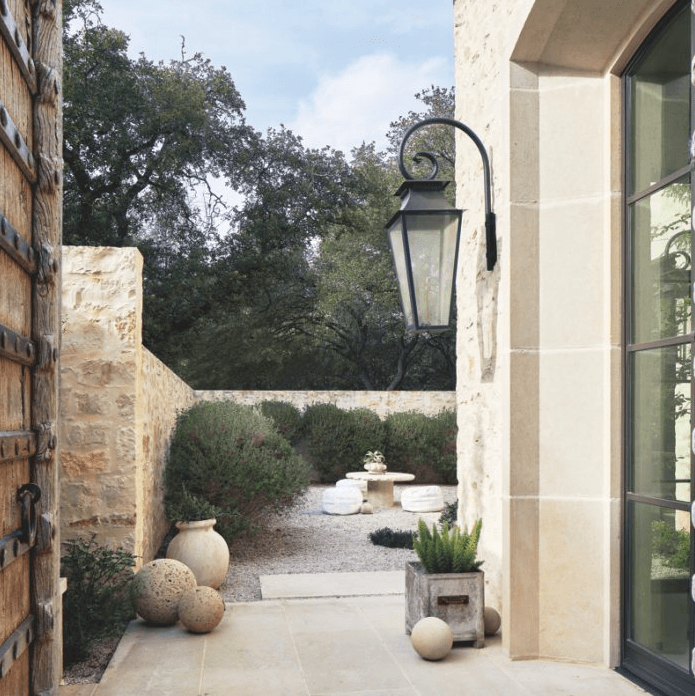 Luxe Houston | May/June Issue
A Cozy Austin Home Exudes Old-World Elegance
There is a little bit of magic to this European-inspired villa by Architect Gary Koerner & Marcus Mohon Interiors. "It makes you want to sit down & linger." says Mohon. A feeling of privacy sinks in from the moment guests approach the front door, accessed through an outdoor entrance with antique wooden gate. Enhancing the views & adding to the ambiance, gas lanterns are distinctively seen through the large glass-and-steel doors & windows throughout the the home & U-shaped interior courtyard. The blend of architectural styles, along with skilled craftsmanship, creates an authenticity that can be seen & felt.
Featured Lanterns | Italianate | Governor
---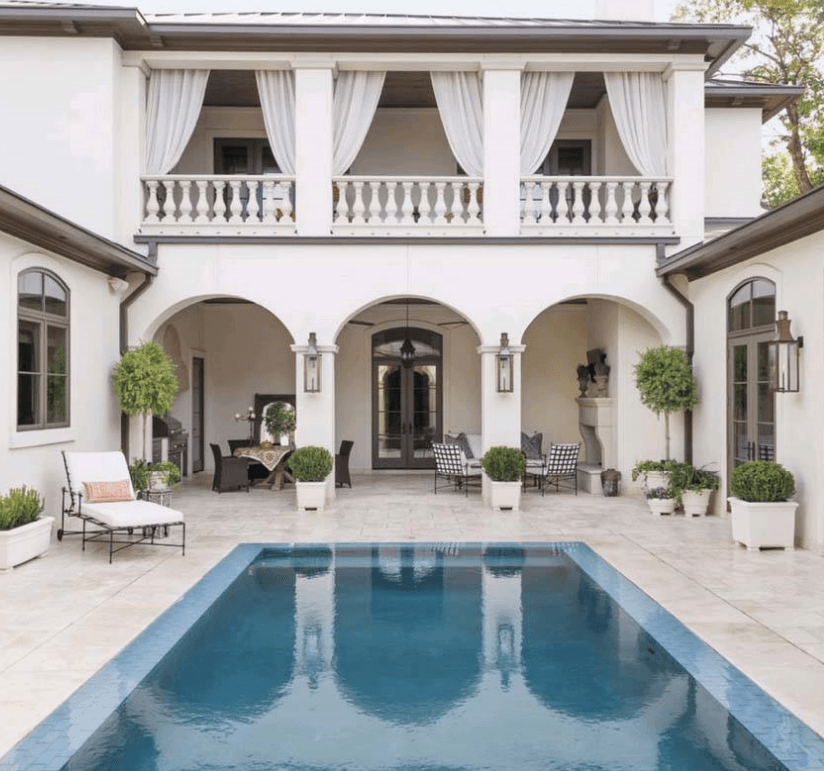 Luxe Houston | May/June Issue
A Mediterranean Houston Estate with Old World Style
Contemporary interpretation blends age-old design with Old-World details in this Moroccan Riad inspired home in Houston, Texas. Centered around a lush interior courtyard, the poolside oasis becomes the focal point of every room in the home & is transformed every evening by the soft glow of gas lanterns. Take the tour.
Featured Lanterns
Governor | Cotton Exchange Flush Mount
---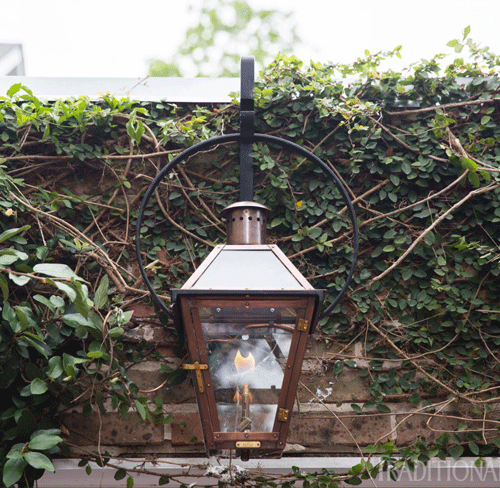 STRIKING OUTDOOR LIGHTING
Traditional Home Bevolo Spotlight
Make a statement with stylish, handcrafted outdoor lighting that will add atmosphere & elegance to any space. Gather your monthly inspiration from these pools, porches, patios featuring Bevolo's signature copper lanterns - starting with this brand spotlight by Traditional Home.
Shop the Collection | Design Service
---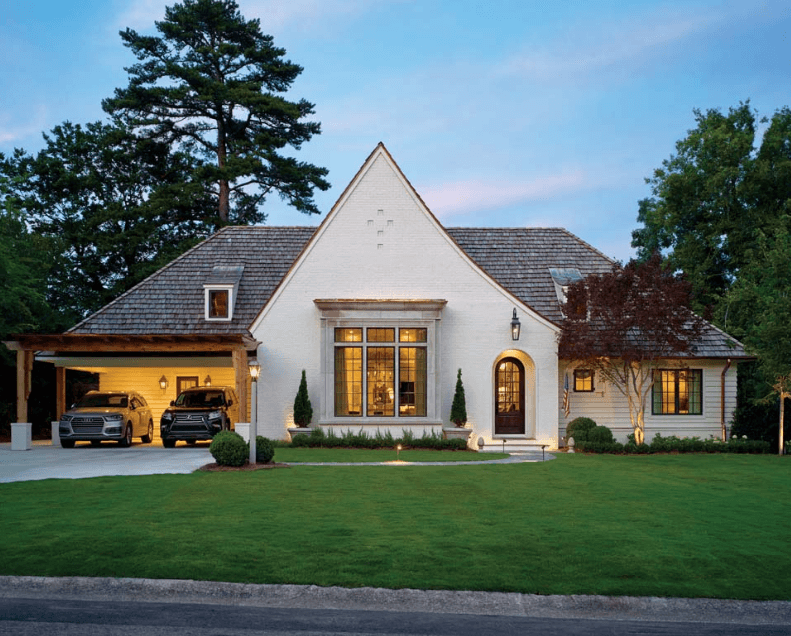 ALABAMA ASSETS 
On the Blog
 We've been getting a lot of press in Alabama recently. See four notable projects that integrate Bevolo fixtures beautifully indoors & out - highlighted in local Alabama publications. Click below for articles & shop the featured styles on the Bevolo Blog.
---
Summer Nights 
By Lantern Light
Shop the Pool House Collection
See our portable Pool House Lantern Collection featured alongside some of the hottest summer accessories online & in these publications.
 Get more inspiration on Houzz
---