Top 6 Elements of a French Quarter Courtyard
June 10th, 2015
Some of the most enchanting spaces in the French Quarter lie behind brick walls, nondescript wooden doors and ornamental cast iron gates. French Quarter Courtyards were born out of necessity and originally served practical purposes. In the late 1700s, New Orleans suffered two fires resulting in building codes which enforced the use of brick, slate and tile, and hefty property taxes forcing residents to rebuild on smaller plots of land. The smaller structures left plots of land between dependencies creating what we now call courtyards. These spaces provided privacy, protection, room for unloading and loading carriages and even cooling off from the tremendous heat. It was not until the 1900s that these spaces became the magical escapes we enjoy today.
Today, French Quarter Courtyards are enjoyed by locals and tourists alike. With a few simple elements, you can create your very own French Quarter Courtyard. We have put together a list of the top 6 elements of a French Quarter Courtyard.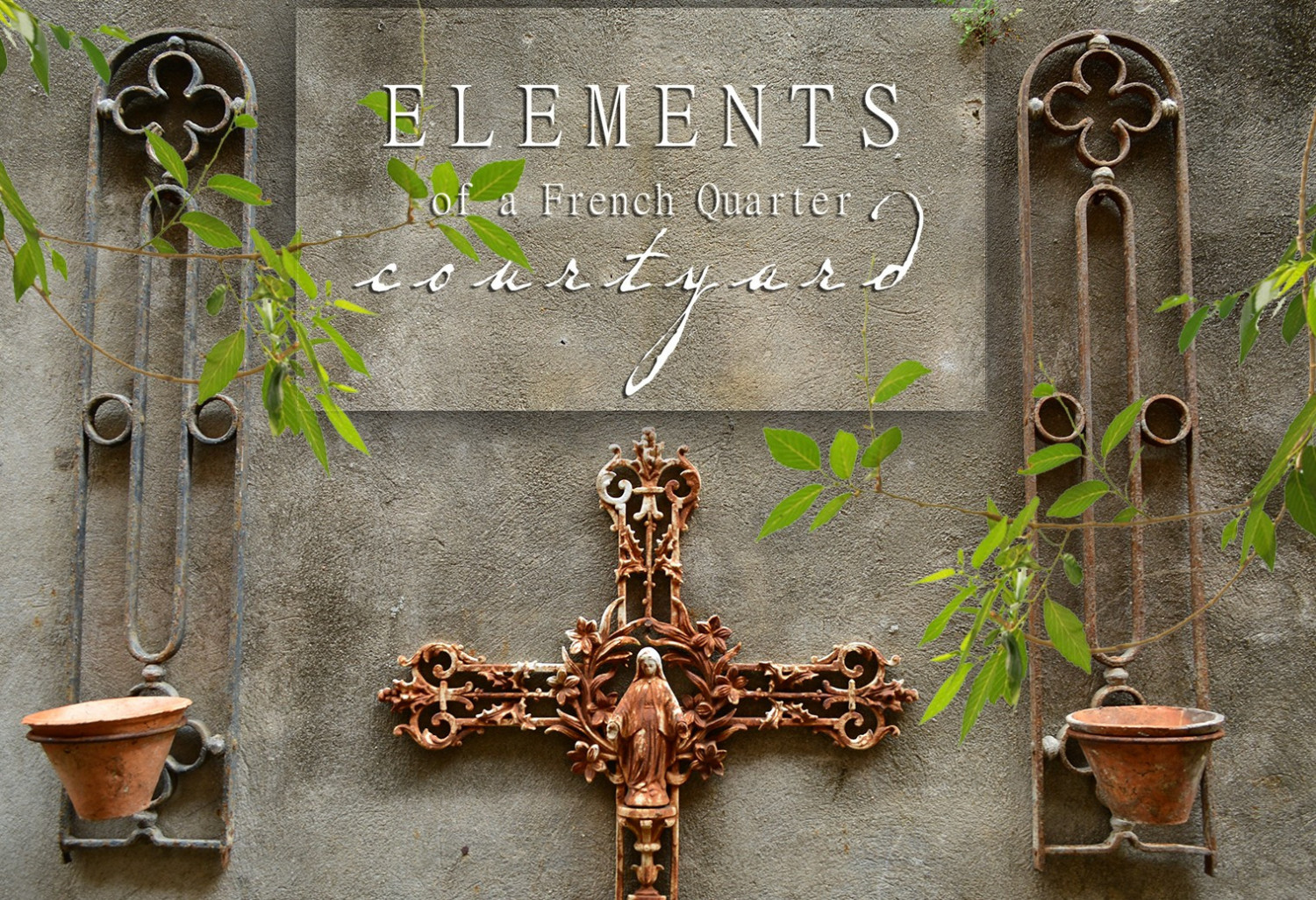 ---
1. Walls/Enclosure – Creating an enclosed or partially enclosed space with fencing, brick or a planted hedge forms an intimate space for gathering.

---
2. Foliage – A variety of flower beds and potted plants builds a lush sub-tropical atmosphere.

---
3. Water Element or Statue: A main focal point adds impact and drama to the space.

---
4. Found Objects/ Furniture: Add personal flare with found objects like vintage furniture and wall art.

---
6. Flickering Bevolo Gas Lanterns add a soft romantic glow. Bevolo Pool House Lanterns and Patio Lights add soft layers of candle light. The French Quarter Lantern is a trademark of New Orleans and our first original design.

---
5. Texture: Rock, stone. and brick surfaces provide a solid foundation for the space.

---
---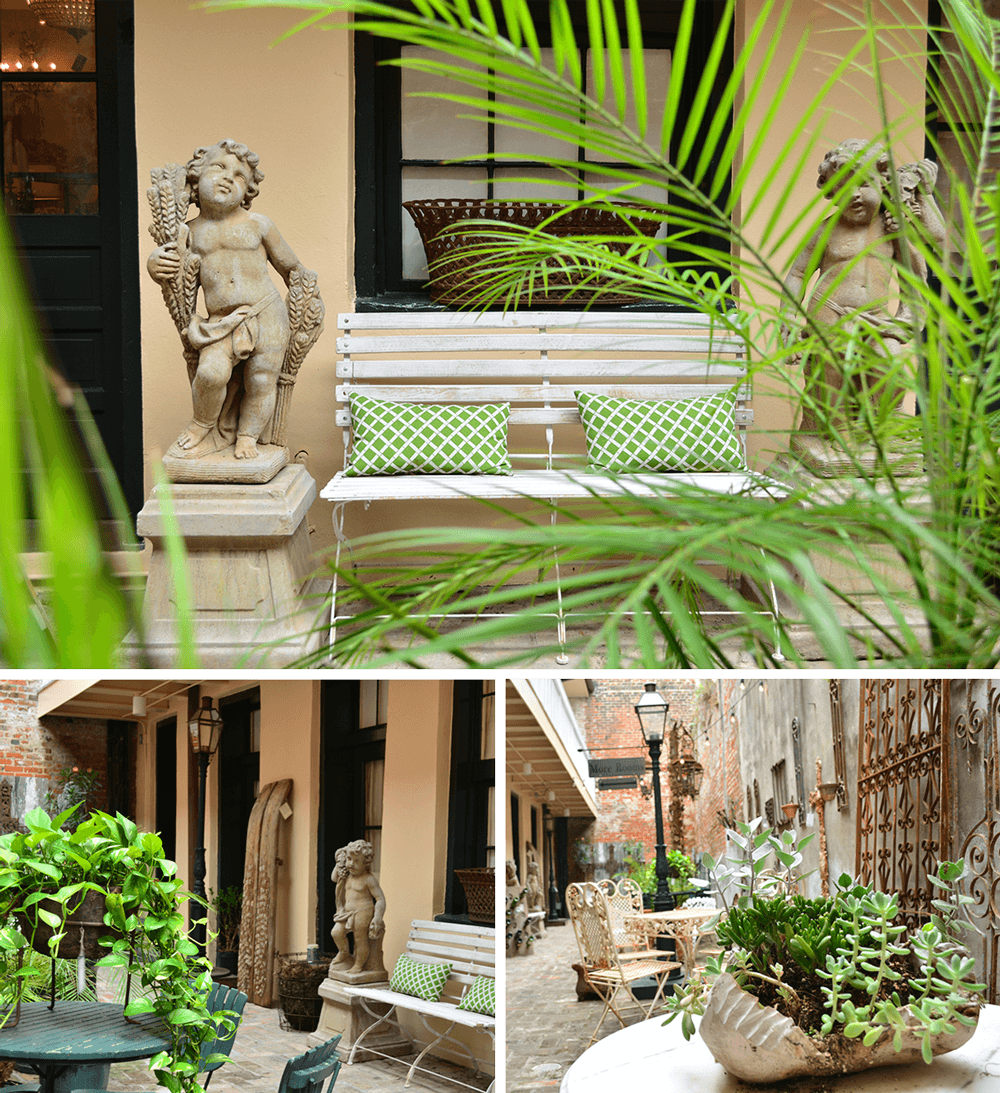 ---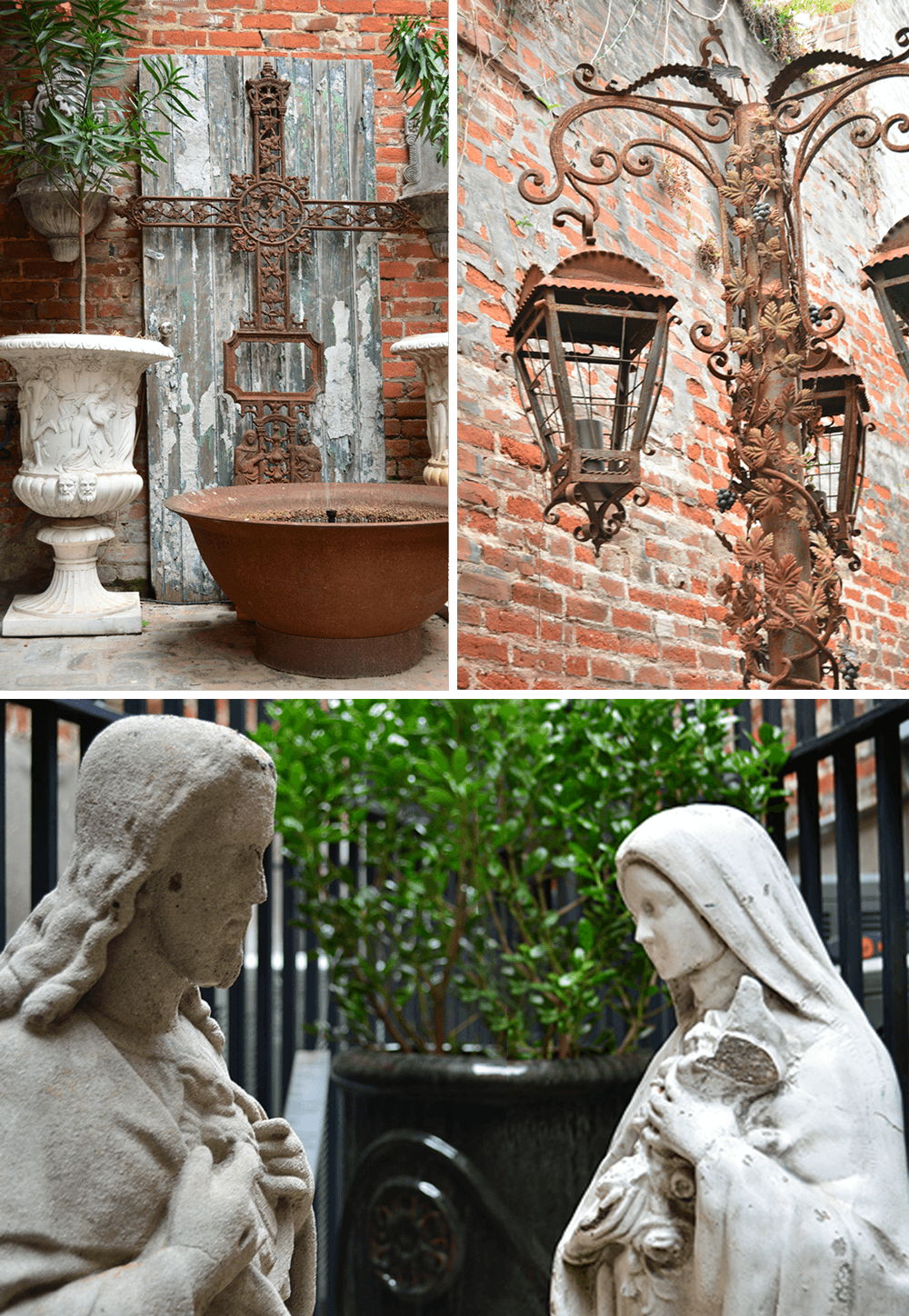 ---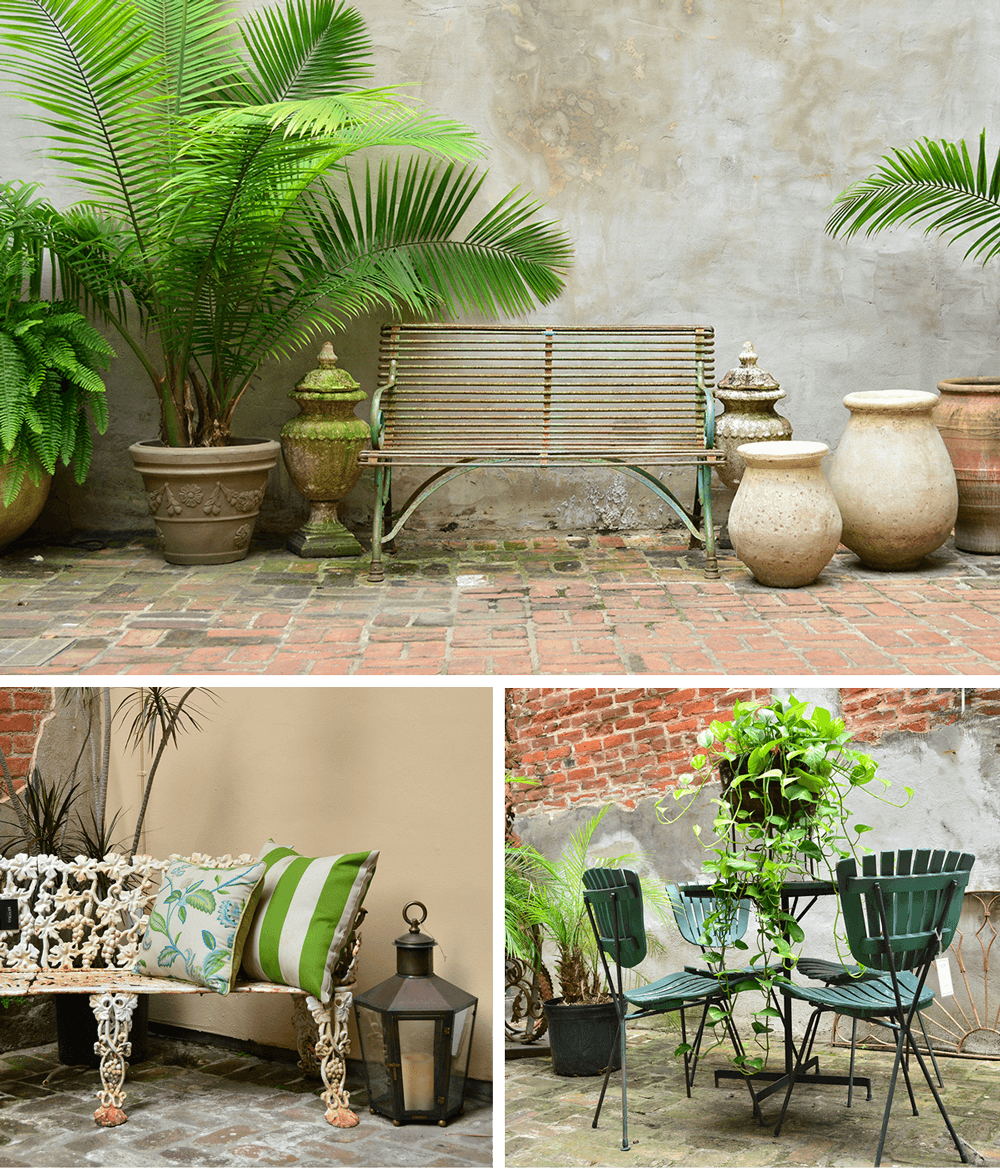 ---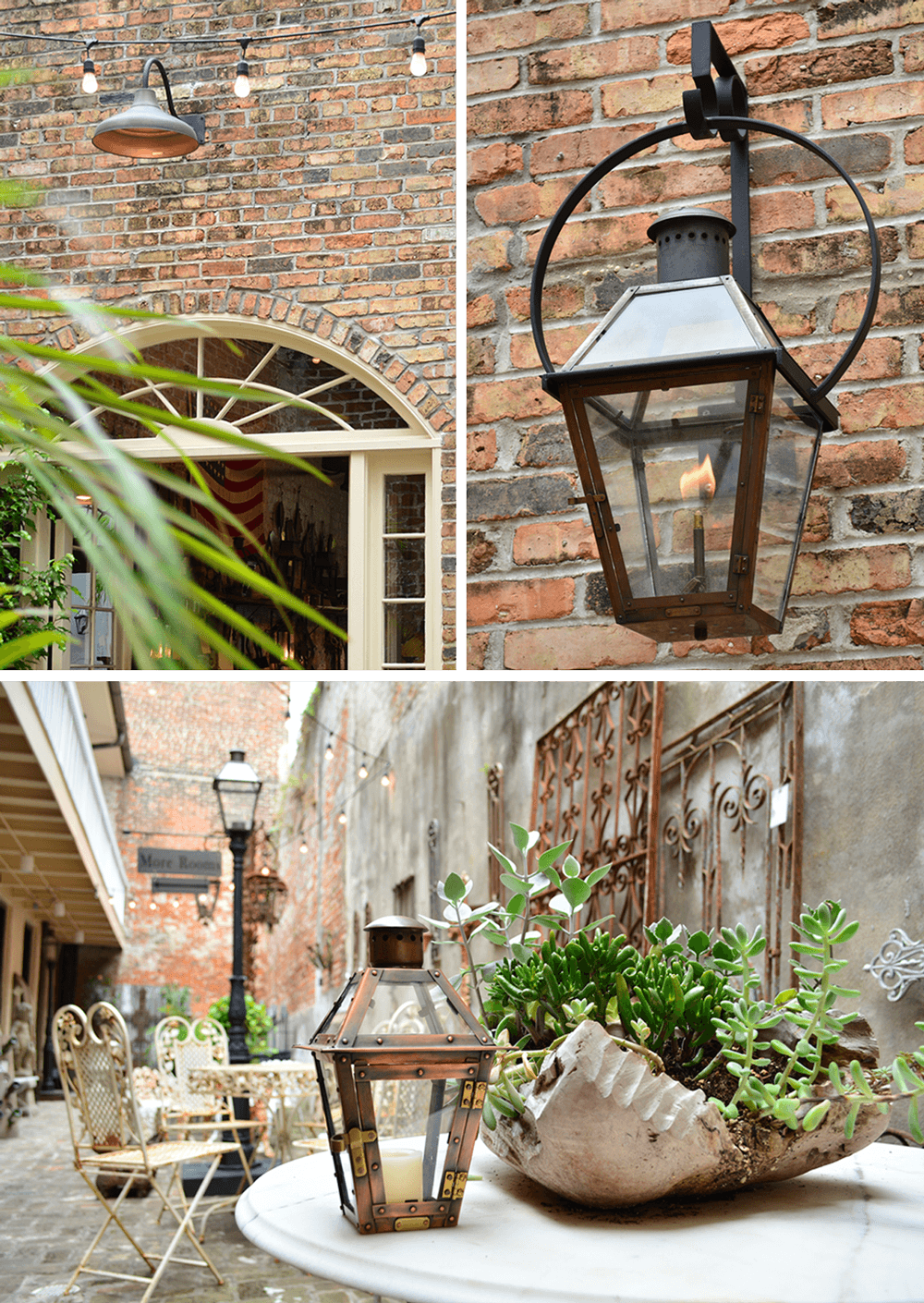 ---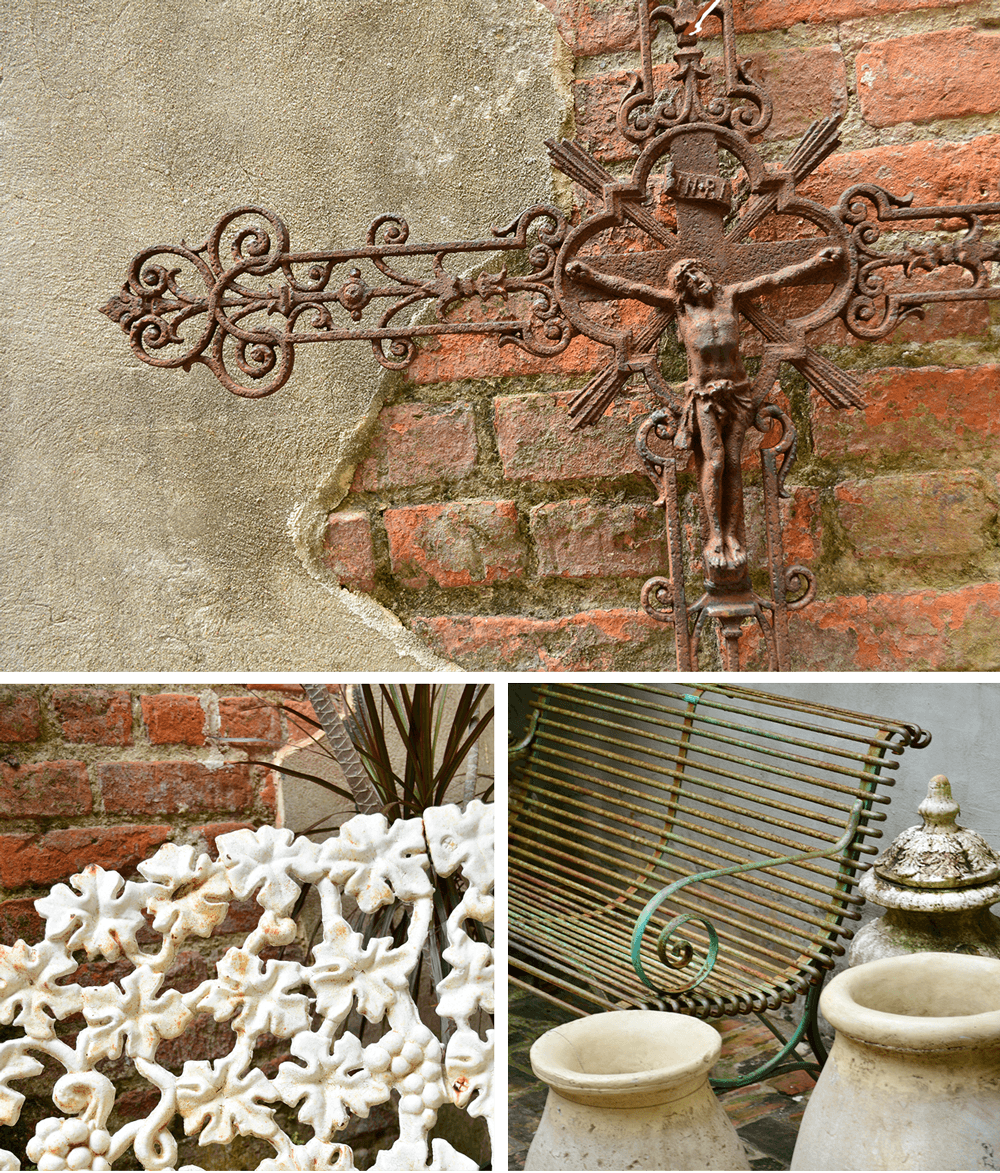 ---