How to Style an Outdoor Space for Fall
November 2nd, 2015
Our favorite part about fall, aside from the pumpkin spice lattes, is looking at the different ways our clients decorate front entries and outdoor spaces for the season. This year we've gathered some of our favorite customer photos along with a few images from our very own fall display to inspire you when styling your own home.
Tips and Tricks:
- Use a variety of textures such as wood crates, bales of hay, plants, lanterns, gourds, and pumpkins.
- Select an assortment of colors. For example, white or ghost pumpkins, traditional orange pumpkins, and other colorful gourds add interest to an arrangement. 
- Don't be afraid to mix in artificial plants and other accessories.
- Experiment with scale by combining large lanterns like the Bevolo Rault Pool House Lantern with miniature pumpkins or balance an arrangement by placing a small grouping on one side of an entry and a single large pumpkin on the other. 
- Place decorations at different heights to create an engaging composition by using stairs, crates, boxes, risers, or hay.
- Add a touch of whimsy with an unexpected item.
Share your photos with us gaslights@bevolo.com.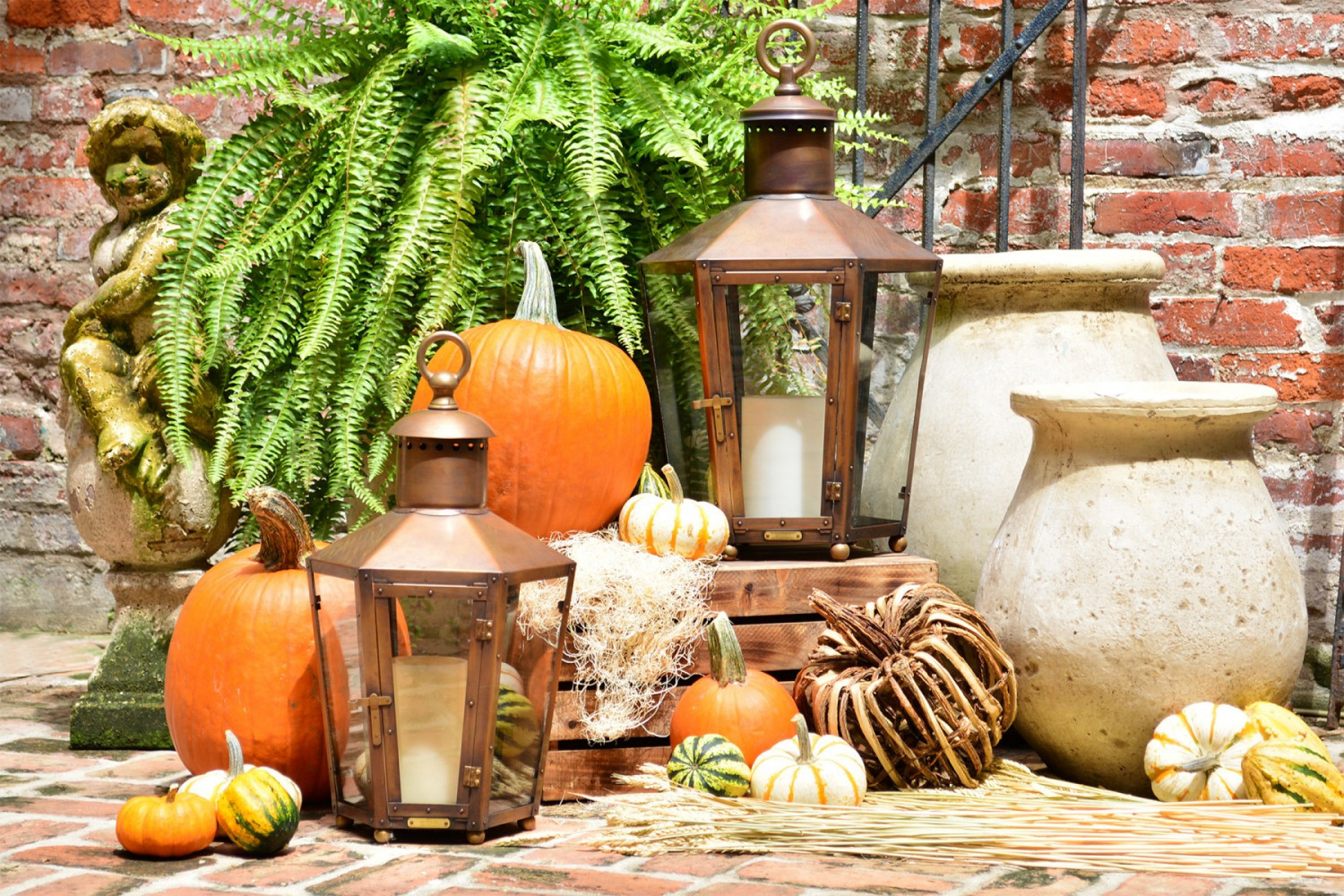 ---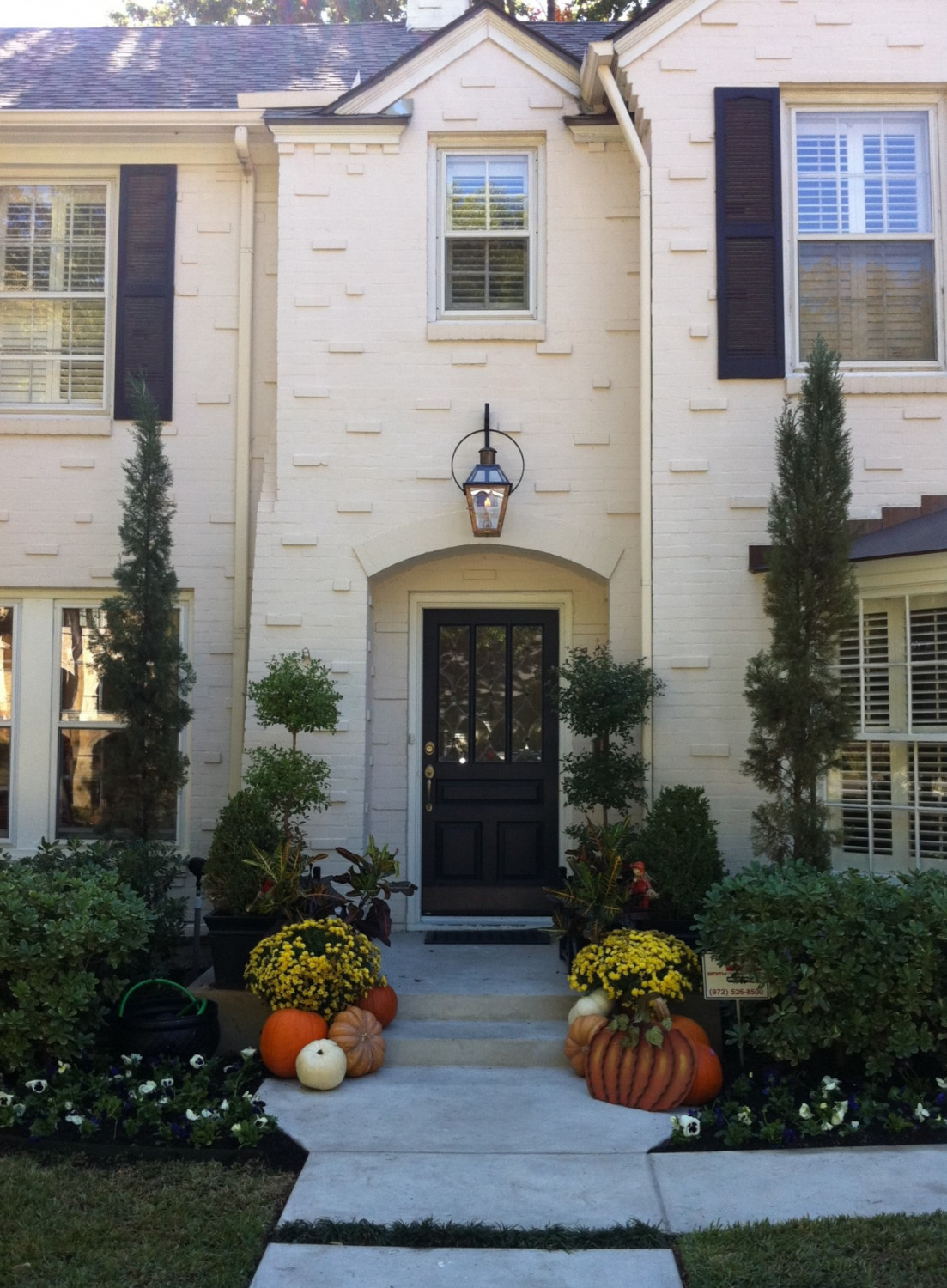 ---
---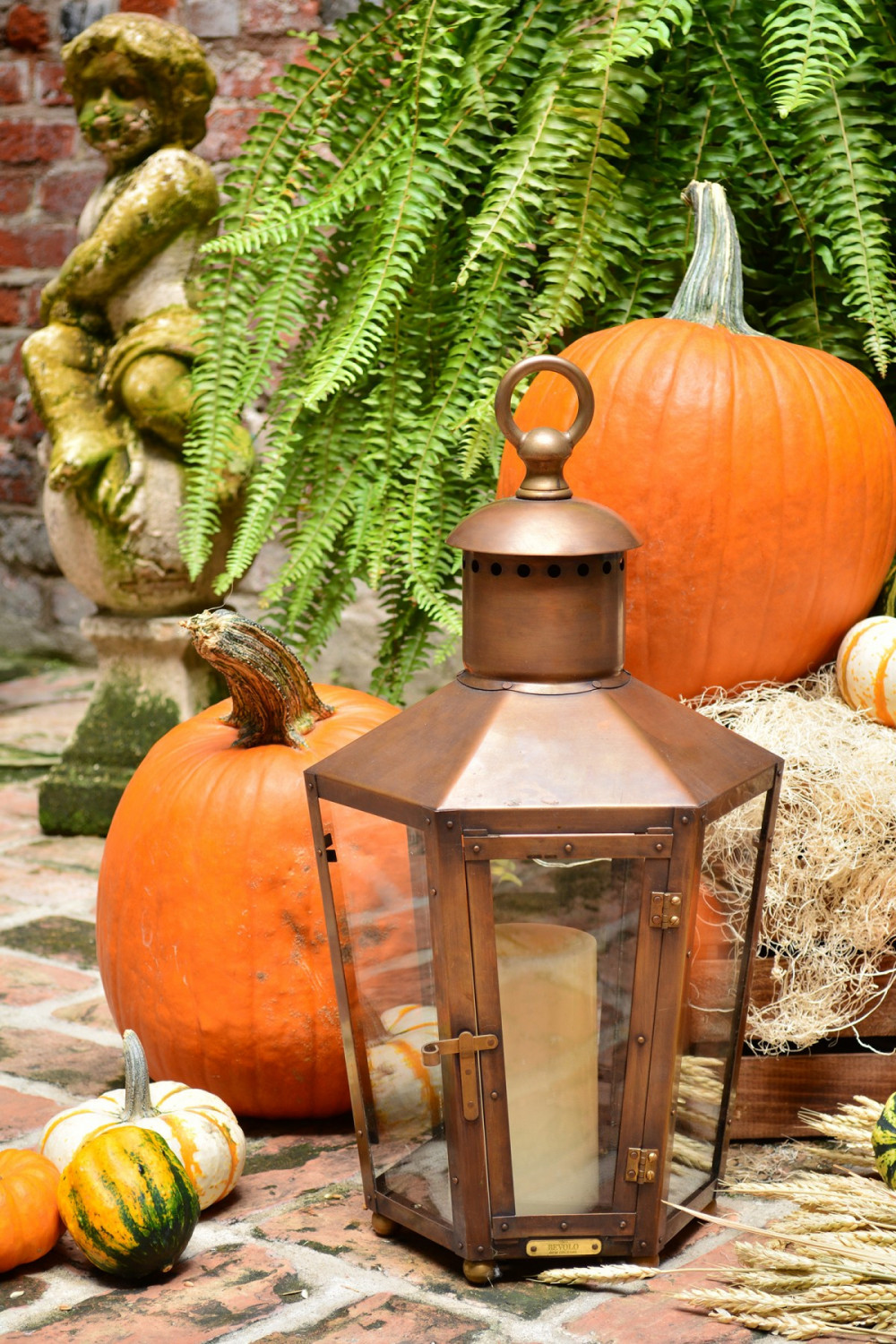 ---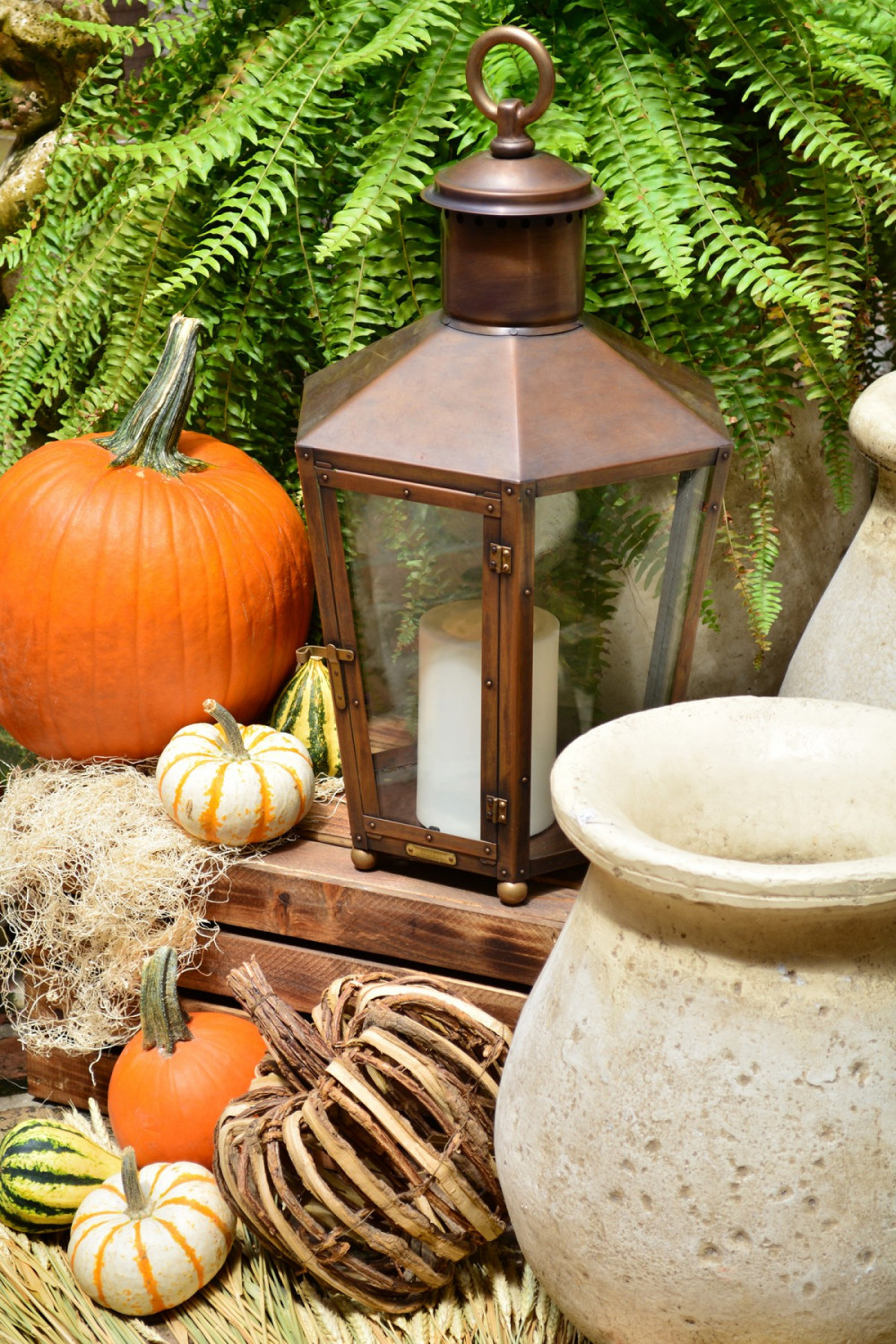 ---